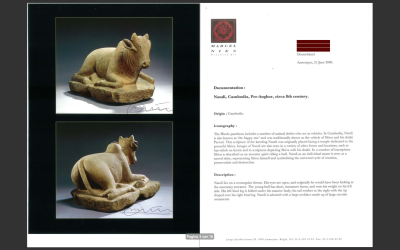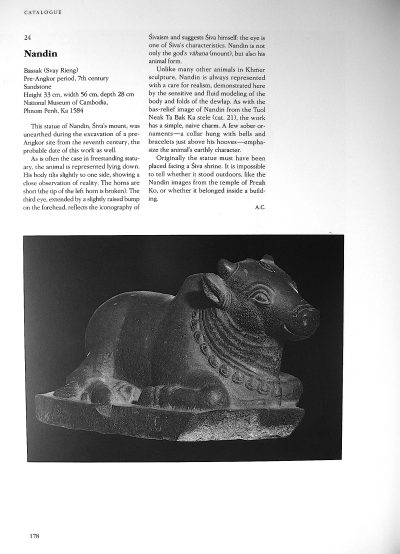 NANDI, THE BULL VAHANA OF THE HINDU GOD SHIVA
• Private German collection, W. R.
• Marcel NIES, The Sacred Breath, 2005, pp. 16-17
• C14 – CT scan report by Scantix, Marc Ghysels – Réf. 090610-1
Nandi is the vehicle of Shiva. In Pre-Angkorian times, Shiva was a popular deity and was quite often represented in his non-human manifestations, such the linga and Nandi.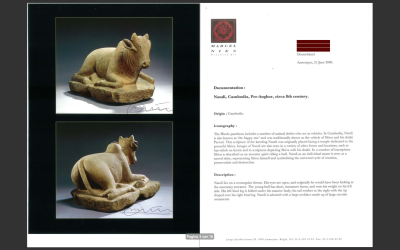 Photo credit : Studio Asselberghs – Frédéric Dehaen